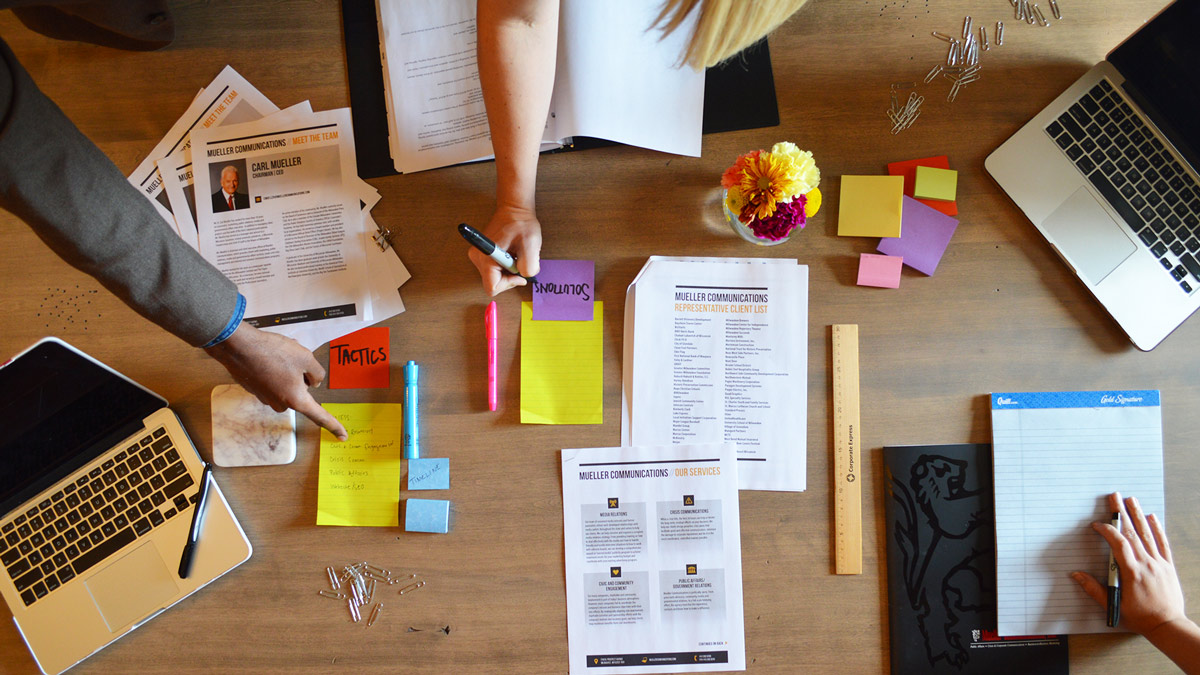 Mueller Communications, LLC
We leverage strong relationships, our vast knowledge of communications tools and unmatched problem solving abilities to help clients achieve their goals.
108 E. Pleasant St.
Milwaukee, WI 53212
Principals:
Carl Mueller, Founder
Lori Richards, CEO, Partner & President
James Madlom, CEO, Partner & COO
A full-service public relations and strategic communications agency, Mueller Communications melds traditional media with the rise of digital marketing to develop innovative approaches that consistently deliver positive results. Specializing in media relations, corporate communications, civic engagement/public affairs, crisis communications and digital marketing, our team of seasoned communicators have a proven track record of successfully serving a diverse client base, including national corporations, Wisconsin businesses, professional associations and nonprofit organizations.
As people who live, work and play in Milwaukee, we share a mutual love for our community, which influences our hard work and dedication to our clients. We focus on solving problems, building consensus and overcoming challenges in our work with business, civic and community leaders across Wisconsin.
Since we are in the communications business, we are often at the forefront of change and the clash of ideas, issues and conflicting information. Our team blends its creative energy to deliver cutting-edge services that enable clients to take advantage of opportunities and drive desired outcomes.
We're the kind of people who use relationships, experience and creativity to help make things happen.
Core Industries:
(for us, it is more about service area: we have clients in just about every industry)
Media relations
Public affairs/Issues management
Crisis
Corporate communications
Digital + marketing